Day 2 (Oct. 26): We arrived at the installation scene early in the morning. AECC group has already installed power transformers, poles, switch box. With the help of AECC team, we installed our ACONE system on one of the electric pole.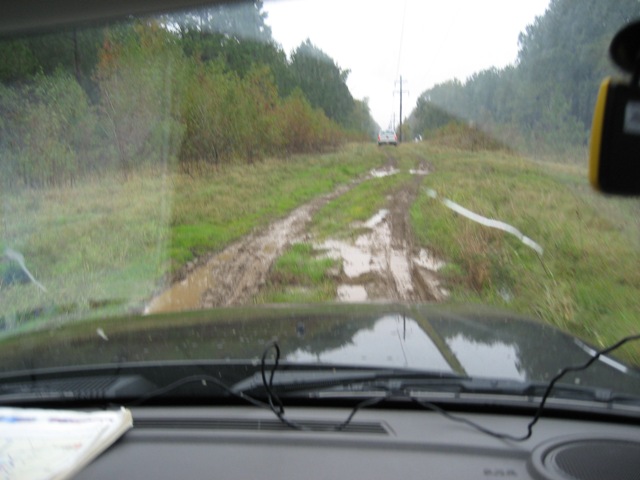 Muddy off-road driving on the way to installation site.
Dedicated electric pole with transformer for ACONE system. It converts the 69kv from the high voltage line to 120VAC. The 120VAC is then distributed to the camera pole through direct burial type cable.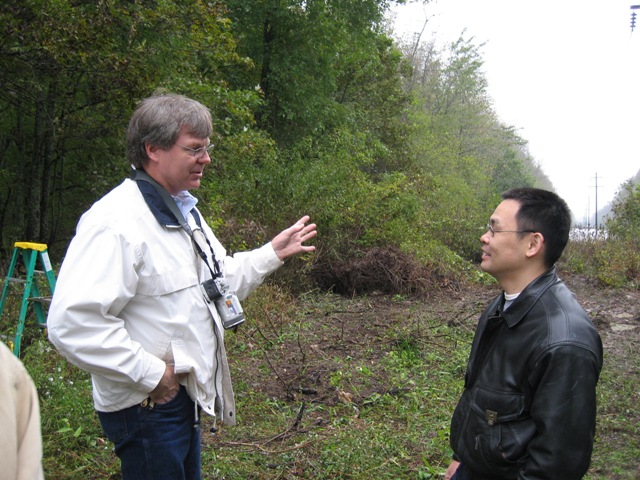 Dr. Song talks with Robert Johnson from AECC.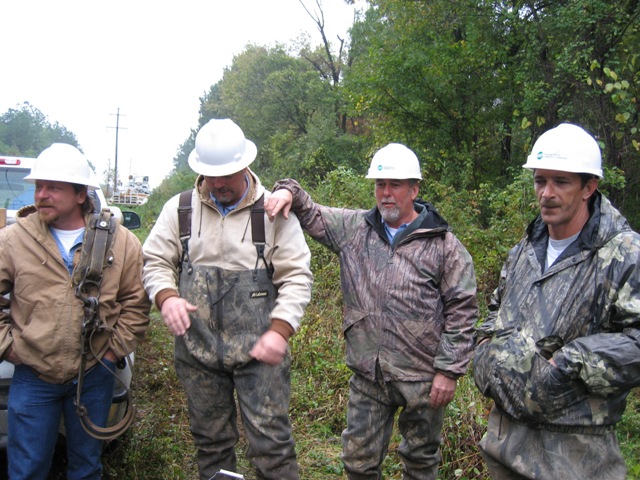 Four gentlemen from AECC team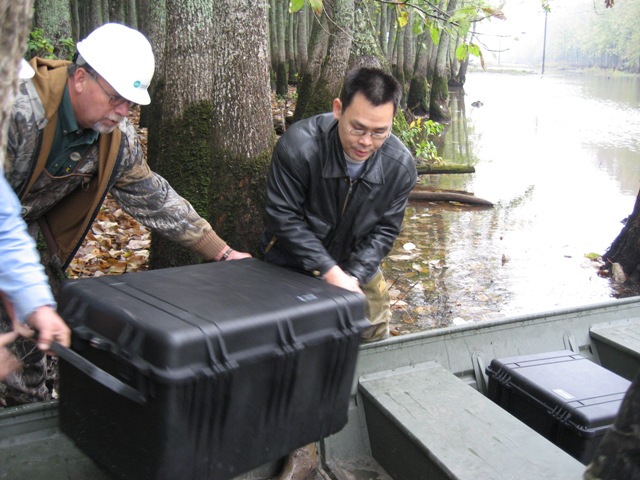 Heavy ACONE equipments was put on the flat boat and moved to the installation site.
Two AECC crew walked the boat through the river formed by power line cut.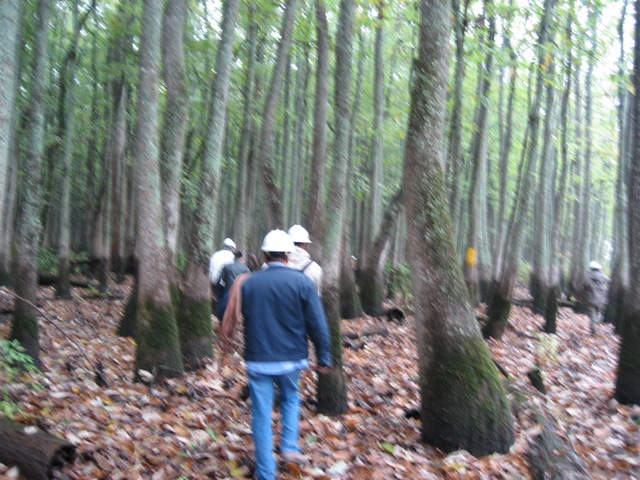 The rest of the crew walked through muddy shore to the installation site.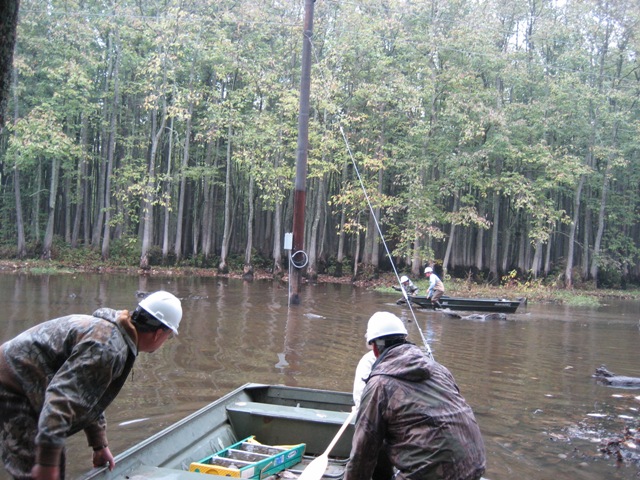 Everyone arrived the installation site.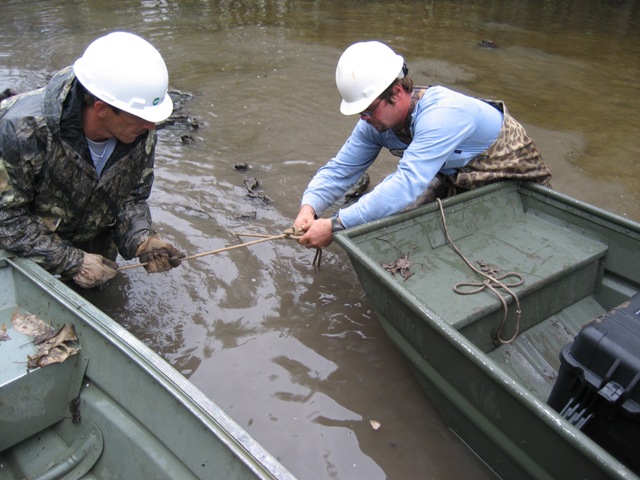 Two boats were tied together around the electric pole to form a working platform.
Lineman climbed up the hole to install the ACONE cameras.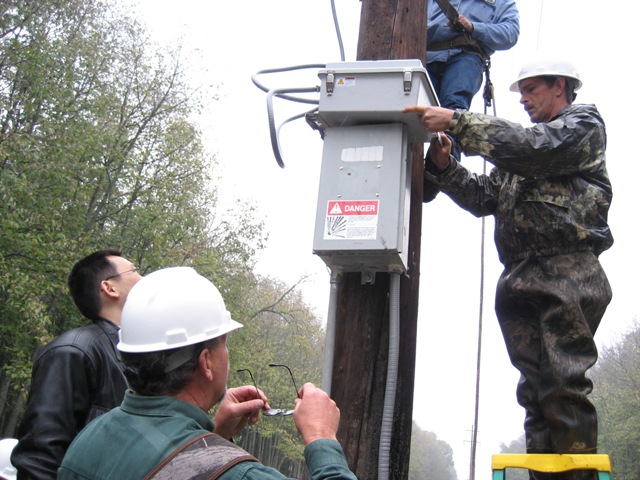 Installing the ACONE computation and controller box.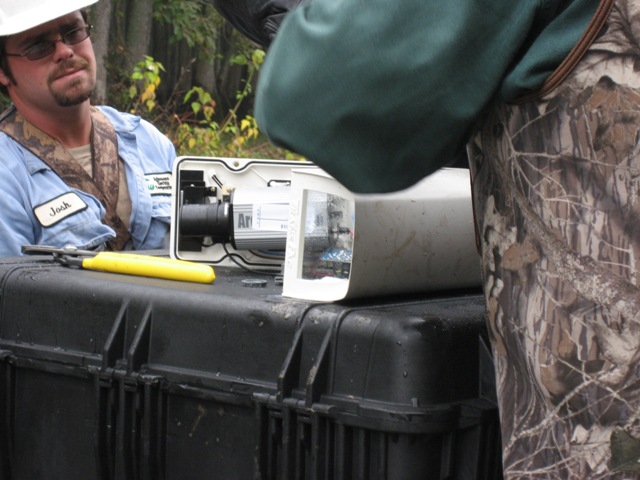 Fixing broken flex conduit connector on the site.
Tightening ACONE box on the pole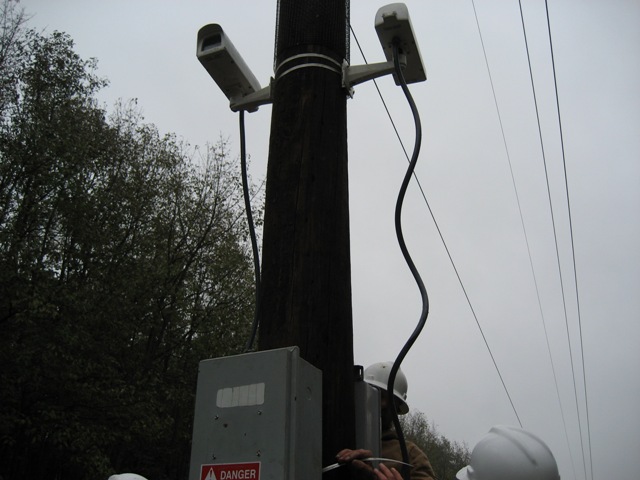 Finishing installing two cameras and ACONE box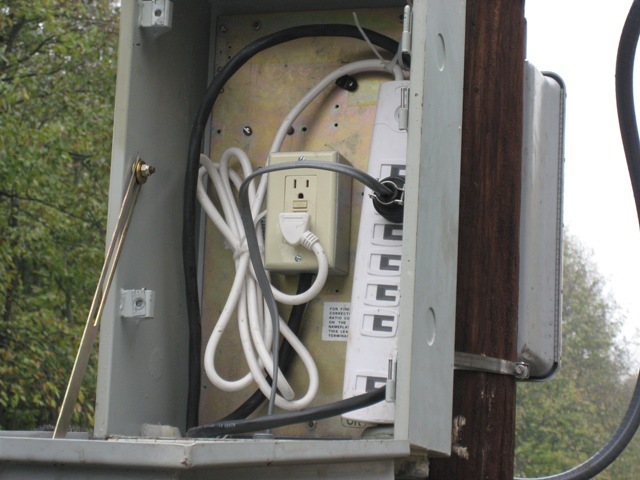 Ready to plug in the power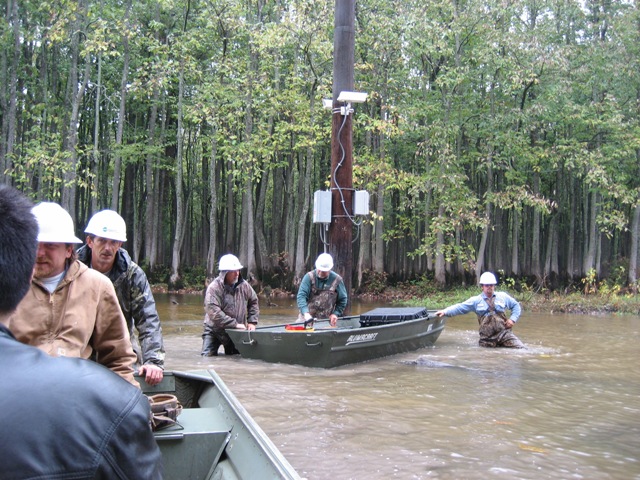 Finishing ACONE installation and getting back to the shore.
ACONE on the electric pole
Turn on the power from the transformer. ACONE was powered on and running since that moment.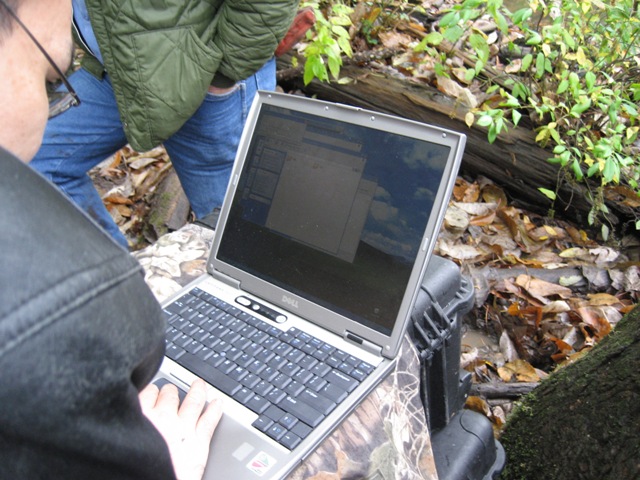 Remotely access ACONE system from the shore using wireless. However, due to the interference from high voltage line and high humidity in the rainy day, wireless connection is very unstable on the shore.